Anti-Vandalism and Scam Survillance Team (AVSST) is a team in this wiki which protect the wiki from any critical attacks. AVSST also monitors the discipline in this wiki to prevent arguments. If vandalism has occurred, AVSST will see the situation and give the best vandalism warning to the user.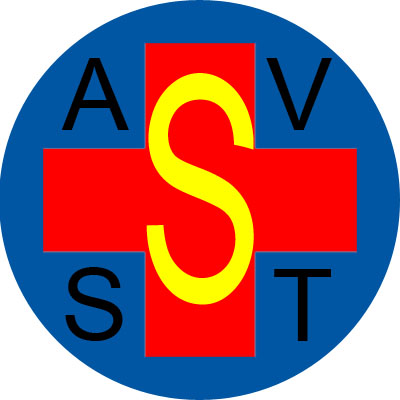 Our job is to protect the wiki and prevent any anticipated attacks enter this wiki. AVSST ensures everyone's safety and privacy. If AVSST has violated any of your rights, please report to us.
AVSST also makes punishment and treatment to the vandals. Every vandal is fairly treated. We won't block a vandal because of anyone's friend.
AVSST also makes policies to stop vandalism and might send spies if possible.
How can you be a member?
Edit
We can't tolerate any false messages to show in the talk page. Training is needed to enter this group. Below will have a place for you to ask the group-in-charge (Wildoneshelper) to make you into training. However, if any vandalism or slandering occurs, we will sack you.
What are your policies?
Edit
We have made the vandalism scale to match the seriousness of the vandalism size. The policies are fair and AVSST may look into vandal's records too. If a vandal vandalizes the wiki again, he/she might have an even worse punishment. AVSST ensures no abuse is used. All prosecution are treat fairly.
The difference between Anti-vandalism group and AVSST
Edit
AVSST is a more serious group while anti-vandalism group is a discussion group where users can discuss about the vandal and plans.
Request for ban
Edit
Sometimes our administrators might not be here every time. If you find any vandalism, please go to this page: Requests for ban. We'll soon block those guys or give him some warning.
Q. The vandal keeps on vandalizing, what should I do?
Edit
A: Don't panic, just stay quiet. Revert all the bad edits that the vandal made and try to warn him using Vandalize template. The Vandalize template can be seen in the edit bar while using Source Mode and type "Vandalize" in the search bar of templates while using Rich Text Mode. The best way to solve is to talk to him through the chat or Temporary Chat Page to compromise each other. If you still can't handle it, please ask a staff to block him through Special:Contact. If the case is not serious, please go to Requests for ban but not Special:Contact to contact a staff and vice versa.
Join AVSST!
Edit
(Request here please)



06:49, September 2, 2011 (UTC)
JCRVHELPER Talk

07:06, September 2, 2011 (UTC)
Junkmaniac! =D=D=)=) 13:11, September 2, 2011 (UTC)
Ad blocker interference detected!
Wikia is a free-to-use site that makes money from advertising. We have a modified experience for viewers using ad blockers

Wikia is not accessible if you've made further modifications. Remove the custom ad blocker rule(s) and the page will load as expected.