This page doesn't meet Wild Ones Wiki's standard

This page doesn't meet Wild Ones Wiki's standard. The following reasons are:

Not enough information
Not enough photos
Not enough data about the item
Incomplete page
Lots of grammar mistakes and fake information
Outdated information
Passive page (Bereft of links)
Stub page (Please expand it)

Please clean up this page until this page meets Wild Ones Wiki's standard. It is also good that you add more trivia about the item and the opinions about it (adding disadvantages and advantages).
Chandelier is an in-map weapon released on 20/10/11 in Wild Ones, together with the map Haunted Mansion.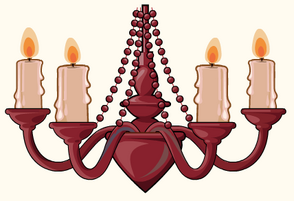 Icon
Cost
Free for all (it is in the Haunted Mansion map.)
Damage

100 Damage

In long range 50-100

Fire 100-200

Destruct 12% of map

Ability

Explodes in impact about 60 sec on Map for massive destruction with fire effect.

Found in Crates
Ultimate destruction on map for all players and completely free. (when you buy Haunted Mansion map)
When It falls, It shoots out Fire. But if you dig a bottomless pid, it will fall without shooting fire.
Ad blocker interference detected!
Wikia is a free-to-use site that makes money from advertising. We have a modified experience for viewers using ad blockers

Wikia is not accessible if you've made further modifications. Remove the custom ad blocker rule(s) and the page will load as expected.