Claw is an Ability of Tiger.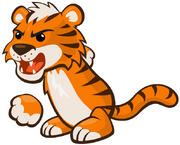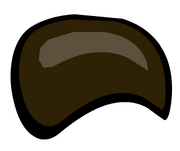 | | |
| --- | --- |
| Icon | |
| Ability | Claw |
| Damage | 500-1000 (125-250 per claw) |
| Found in which Pet only | Tiger |
Like the Chainsaw , the Gas Gun, Poison Cloud,Butchers Knife, Katana Sword, Spear, Longbow,Bear Trap,Musketeer Sword, Tipi, the Claw and its pet who uses it has been criticized for being too violent for young players.
The ability contains series of attacks: First the pet is scratching the pet with its claws (with blood effect) and then roars on a pet, after that some pieces of pet fell down.
It is possible that it will be renamed to "Tiger Claw" because same thing was with Lion's Roar which was changed to Lion Roar.
The ability is not the same as in the newspaper
Can kill if the strength is maxed.
Similar to Porcupine's Quill
Ad blocker interference detected!
Wikia is a free-to-use site that makes money from advertising. We have a modified experience for viewers using ad blockers

Wikia is not accessible if you've made further modifications. Remove the custom ad blocker rule(s) and the page will load as expected.