Critter Falls is the second map on Wild Ones and is known as one of the instant classics. It resembles a jungle. The map's name came from the waterfall at the background. Today, it is the most common map ever because almost every player plays in there.Dragons and Dinos can"t play in thhis map because they will get low points. most hackers comes into this map.there is a trick to get in the wall.you need to go to the left corner and teleport through a palm than teleport again in a wall.you should be able walk through the wall. You will lose HP like you are in water.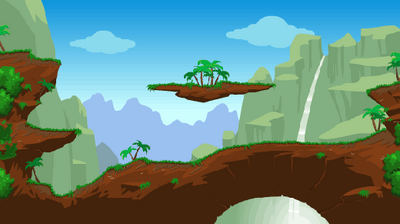 Ad blocker interference detected!
Wikia is a free-to-use site that makes money from advertising. We have a modified experience for viewers using ad blockers

Wikia is not accessible if you've made further modifications. Remove the custom ad blocker rule(s) and the page will load as expected.