Fox
is a new pet in Wild Ones. It was released in 7/2/12. Its ability is
Fireball
. It is the 6th pet that powered with
Chow
.
Fox's Stats



Strenght

80%

Health

95%

Speed

75%

Jump

90%

Special Ability

Fireball

Ability Uses

x3

Cost

00000000000000000025. 25 Treats (Members only)
[[
] ]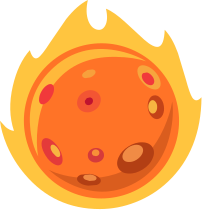 Right key to move right, Left key to move left and Up key to jump. D key to move right, A key to move left and W key to jump.You can also use the mouse to point where to go.
Advantages
Edit
The price is lower than the Super Skunk, but the stats are almost the same with the Super Skunk.
Disadvantages
Edit
Members only pet and again its for Treats.
This pet is similar to the one from Crash Bandicoot.
It has the same stats as the Werewolf and Porcupine.
It is really difficult to use the pet power.
It looks like the old fox which was a Fan Art it can be still seen on the Porting page.
Fox, Giraffe and Raccoon have the same cost.
It is based on a European Red Fox.
Animation Gallery
Edit
Pets

Mammals

Reptiles

Birds

Marsupials

Human-Type
Ad blocker interference detected!
Wikia is a free-to-use site that makes money from advertising. We have a modified experience for viewers using ad blockers

Wikia is not accessible if you've made further modifications. Remove the custom ad blocker rule(s) and the page will load as expected.