Green Hornet Event was a Wild Ones Event released before Christmas.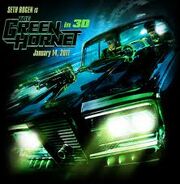 Story of the Green Hornet
Edit
Green Hornet 1966
Edit
The Green Started in 1966 where a Characters are Britt Reid and Kato,During in Season 1 Few People watch the Green Hornet after Season 1 they Cancelled it due to few people is Watching it,Kato and Reid enemies were BatMan and Robin.
Green Hornet 2011
Edit
The Green Hornet Returned again in 2011 but this time it a Movie the Story is Different in The Past today they have the Black Beauty,8 Black Beauty Missile's and 2 Gas Gun's.The Green Hornet in 2011 was Twist along with Friendship's Break's Alittle but Friendship Returned.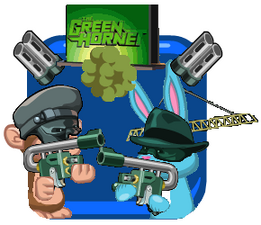 Released Items
Edit
Valentines Event
Christmas Event
4th Of July Event
Birthday Event
New Year Event
Thanksgiving Event
Halloween Event
Ad blocker interference detected!
Wikia is a free-to-use site that makes money from advertising. We have a modified experience for viewers using ad blockers

Wikia is not accessible if you've made further modifications. Remove the custom ad blocker rule(s) and the page will load as expected.