Koala is released on 28th July in Wild Ones. It is the 18th Pet in game.It is re-released on 8/5/12 for 7 days.
Koala's Stats

Koala's Stats

Health

1200 HP

Speed

50%

Jump

80%

Ability

Eucalyptus Smack

Ability Uses

x4 Per Match

Cost

00000000000000000020. 20 Treats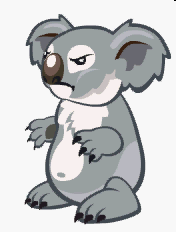 }}
Main article: Pets
His Special ability is Eucalyptus Smack.

This is an Australian Pet.
Good pet for great fall damage in skill match like 250+ if hitted correct.
Koala have highest fall damage of all pets. Up too 800+ (by having 100 stranght points and apple snack).
There used to be a hack that they could buy this when Tiger was released but now it is patched! All the people who did this hack are really lucky cause you able to get every pet in coins.
Has very low speed and jump.
not fast enough for running away from explosives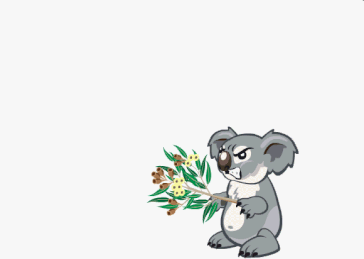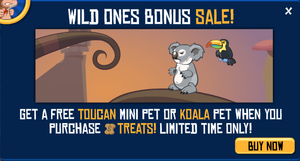 Pets

Mammals

Reptiles

Birds

Marsupials

Kangaroo (Unobtainable) 

·

Koala (Expired)

Human-Type
Ad blocker interference detected!
Wikia is a free-to-use site that makes money from advertising. We have a modified experience for viewers using ad blockers

Wikia is not accessible if you've made further modifications. Remove the custom ad blocker rule(s) and the page will load as expected.