Lion's Stats



Health

78%

Speed

53%

Jump

80%

Ability

Ability uses

x6 Per game

Cost

Expired

Strength

86%
The Lion is 17th pet to released on 15th June, it's ability is
Lion Roar
. It is freely gifted if you buy 85 treats. It is now expired!
Right key to move right, Left key to move left and Up key to jump. D key to move right, A key to move left and W key to jump.You can also use the mouse to point where to go. Just like for all the other pets.
Before it is released, it was a suggested pet.
The stats was once same like Dino but has been lowered by Playdom because so many hackers hack this pets.
This pet is one of the most easiest pets to be hacked.
Most hackers has this pet when it stats are high.
When hacked it costed 1299 coins.
Same Stats with Dog and Dino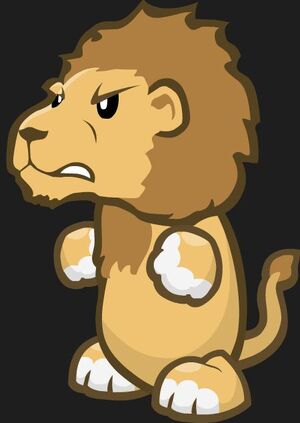 Pets

Mammals

Reptiles

Birds

Marsupials

Human-Type
Ad blocker interference detected!
Wikia is a free-to-use site that makes money from advertising. We have a modified experience for viewers using ad blockers

Wikia is not accessible if you've made further modifications. Remove the custom ad blocker rule(s) and the page will load as expected.