Maps are the arenas you play in at Wild Ones, there are 16 in total.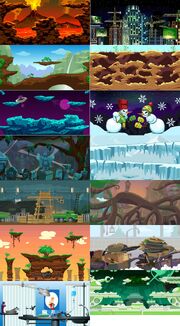 Click on the links below for more information.The Map was Supposed in the Shop Instead for making an Extra Space.
A Map Icon is previously available in the Shop, it was replaced with the Combo Icon.
When you toggle Low quality, the background turns Pure Light Blue colour and it will make the game run faster (if your computer is slow or old).
Ad blocker interference detected!
Wikia is a free-to-use site that makes money from advertising. We have a modified experience for viewers using ad blockers

Wikia is not accessible if you've made further modifications. Remove the custom ad blocker rule(s) and the page will load as expected.