This page is for administrators and bureaucrats ONLY. This page introduces how to manage MediaWiki properly.
This help page shows the following MediaWiki pages:
MediaWiki pages will be introduced soon:
Disclaimer:
I own Pirates Ahoy! Wiki and I'm an administrator and bureaucrat at that site! Wildoneshelper  talk  edits  Ask me for cool signs at my talk page 05:50, June 30, 2011 (UTC)
How to edit the reason of blocks
Edit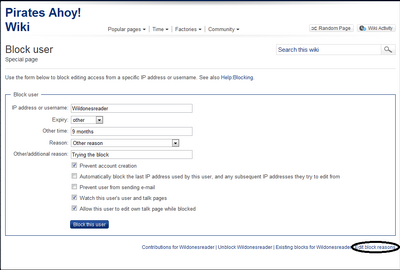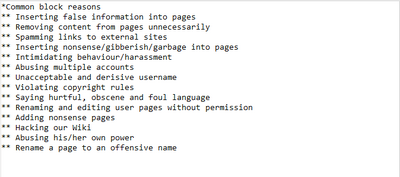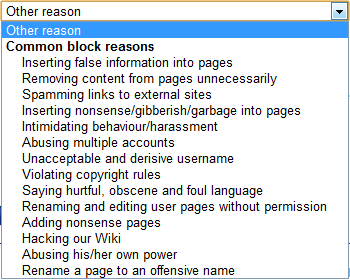 These are all suggestions, "abusing multiple accounts" can be omitted.
How to see the templates in the "Templates" column and not using the searcher to search
Edit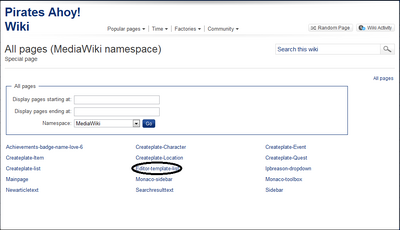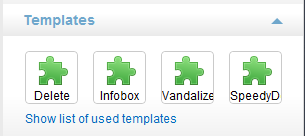 Ad blocker interference detected!
Wikia is a free-to-use site that makes money from advertising. We have a modified experience for viewers using ad blockers

Wikia is not accessible if you've made further modifications. Remove the custom ad blocker rule(s) and the page will load as expected.