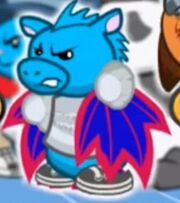 Modifications are not real and suggested items to be installed in games. Unlike hacks, this is safe harmless and will not ban. It is used by Mozilla Cache or Google Chrome with the use of Fiddler 2. Most popular Pet ported was Tiger. Unlike computer games, you have to edit data with special tools and then port it instead of just editing data and simply pasting the file in the game directory.
Ad blocker interference detected!
Wikia is a free-to-use site that makes money from advertising. We have a modified experience for viewers using ad blockers

Wikia is not accessible if you've made further modifications. Remove the custom ad blocker rule(s) and the page will load as expected.