This page is checked.

This page is checked on 03:33, December 30, 2011 (UTC), please add more data to this page if there is something new to this page to prevent getting outdated. We are welcome for more information and more relevant photos. This page meets Wild Ones Wiki standard and is informative to visitors.
The Shuriken will fire a hail of 3 Shurikens that do 135 damage each. Unlike the
Ninja Stars
, the Shuriken does not bounce. When the shuriken hit the ground, it will explode and remove a small part of the terrain.

Icon
Cost

00000000000000000003. 3 Treats for 6 ammo

Max. Cost & Ammo

297 Treats for 594 ammo

Damage

00000000000000000135. 135 Damage each


Maximum damage received: 00000000000000000405. 405 Damage

Ability

Fires 3 shurikens

Found in crates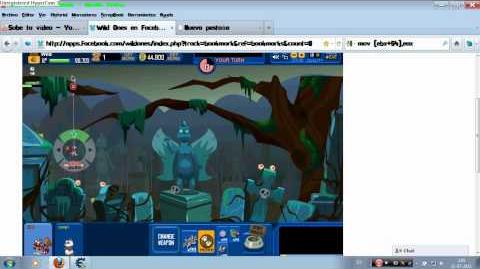 Formerly known as "Shuriken Bomb".
Everyone was given 2 Free Shurikens when it was released.
Most people would keep it instead of using it because it'll be hard to buy it as it costs treats.
Advantages
Edit
Perfect to use in conjunction with the Ninja Set.
Disadvantages
Edit
It is the only which can't be gifted.
Almostly behaves like a real shuriken.It does not bounce,and only does very low blast radius.
Costs treats and not giftable which means that this weapon is quite rare.
Ineffective.
Very little damage.