Alright. I just logged in to my Wild Ones to tell an anonymus user what Misc Accessories has Damage Given bonus. I went to the last page but 1 page before the last one something caugh my eye. ANGELIC WINGS! Im really scared because I never had it before and it just appeared out of nowhere.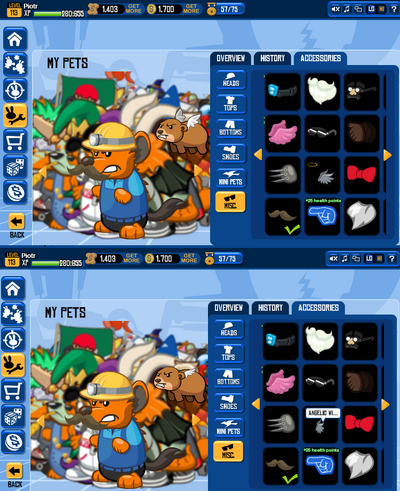 Is this game trying to test me or is my account hacked by someone?
Ad blocker interference detected!
Wikia is a free-to-use site that makes money from advertising. We have a modified experience for viewers using ad blockers

Wikia is not accessible if you've made further modifications. Remove the custom ad blocker rule(s) and the page will load as expected.