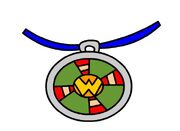 WildWarren's Wild Ones Challenge is an upcoming challenge to see how many times can you beat WildWarren in a Wild Ones Match. This challenge ends August 31. The room is called "
Neospace
".
The only accepted weapons:
Missile
Grenade
Banana
Teleporter
Grappling Hook
Impulse Bomb
Napalm
Beehive
Shuriken
Shotgun
Map: Foolish Errors
Pet: Any Pets
Stats: Yes
Accessories: Any Accessories The Match is 10 minutes long and unlimited lives
You must also have a Wiki account to participate
You would get a shiny trophy in your profile:
Everyone who challenge and play with WildWarren at least one time during the month will get a Participation Medal.
Beat WildWarren 2 times = Bronze Trophy
Beat WildWarren 5 times = Silver Trophy
Beat WildWarren 10 times or more = Gold Trophy
Score Board
Edit
PeachNuts - 13 wins against WildWarren
WildWarren  talk  edits  04:45, August 11, 2011 (UTC)
PeachNuts 05:07, August 11, 2011 (UTC)
Junkmaniac! =D=D=)=) 14:23, August 11, 2011 (UTC)
Kndlegoman4  talk  edits  14:35, August 11, 2011 (UTC)
JCRVHELPER Talk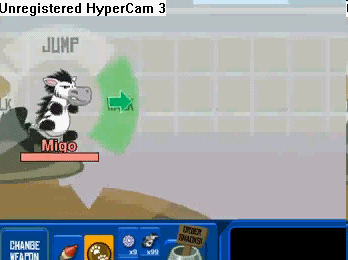 11:00, August 12, 2011 (UTC)
Ad blocker interference detected!
Wikia is a free-to-use site that makes money from advertising. We have a modified experience for viewers using ad blockers

Wikia is not accessible if you've made further modifications. Remove the custom ad blocker rule(s) and the page will load as expected.